In response to The Daily Post's writing prompt: "Make It Count." You've been given the opportunity to send one message to one person you wouldn't normally have access to (for example: the President. Kim Kardashian. A coffee grower in Ethiopia). Who's the person you choose, and what's the message?
Actually I sent a message to Taylor Swift on Twitter this afternoon. I mean c'mon, she writes her own songs and when she posted what I thought was a dumb tweet I could not resist the opportunity to tell her off or at least I felt like it.
Take a look at what Taylor Swift said about her cat…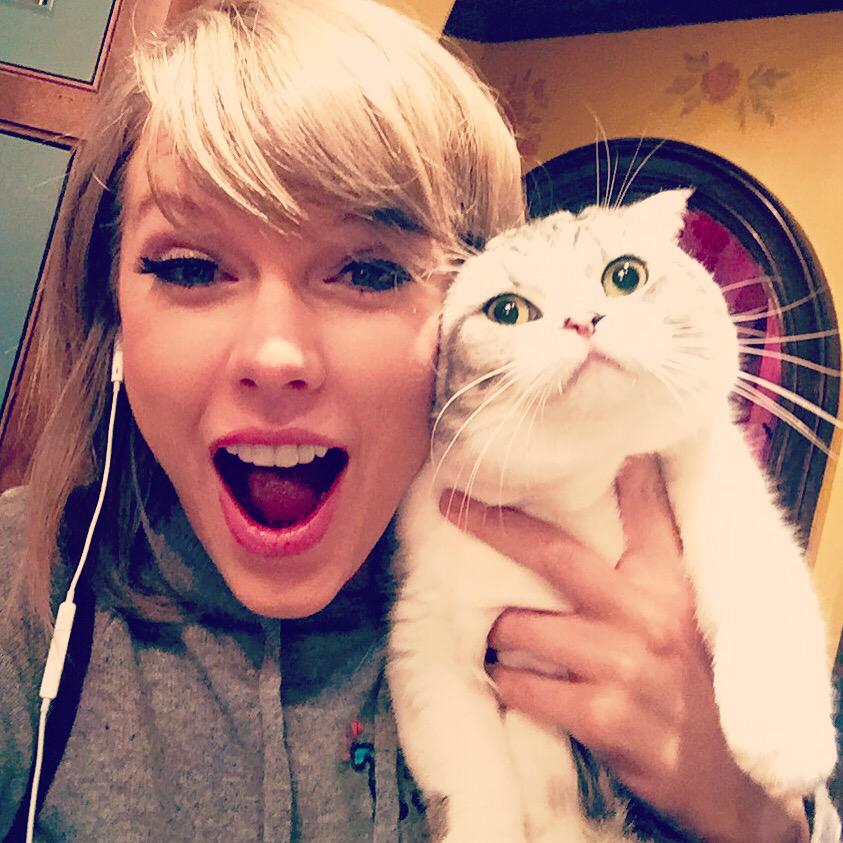 Meredith is 

allergic

 to joy.
To which I said : allergic? how bout immuned or in her case im-mew-ned
What! I thought my response was witty and funny.